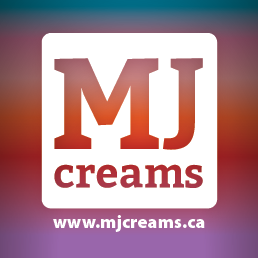 MJ (SKIN) Cream
$22.00 – $42.00
Description
Product Details:
The SKIN formulation is best for preventing and treating conditions including eczema and psoriasis, in addition to providing relief from rashes, sores and bruises.
INFUSED WITH COMFREY, CALENDULA AND MARIJUANA TO TREAT MANY SKIN CONDITIONS INCLUDING ECZEMA, PSORIASIS AND ACNE.
Secret Tip: A small amount can be used regularly to help prevent outbreaks and skin conditions from recurring.
Category: Topical Cream
Cross/Genetics: Hash Infused
Experience Described As: Soothing for Skin Irritations
Effective For: Eczema, Psoriasis, and Acne
Related Products: Hugz Hemp Oil, MJ Pure, MJ Skin Salve, MJ Lips
Ingredients: Water, Sunflower Oil, Steric Acid, Shea Butter, Jojoba Seed Oil, Cannabis Hemp Seed Oil, Marijuana Resin, Extract of Comfrey, Extract of Calendula, Carbomer, Sodium Hydroxide, Xanthan Gum, Tetrasodium EDTA, caprylyl glyocol, phenoxyethanol.
Made with pure, water-extracted marijuana resin.
What Others Are Saying
Only logged in customers who have purchased this product may leave a review. Log in now