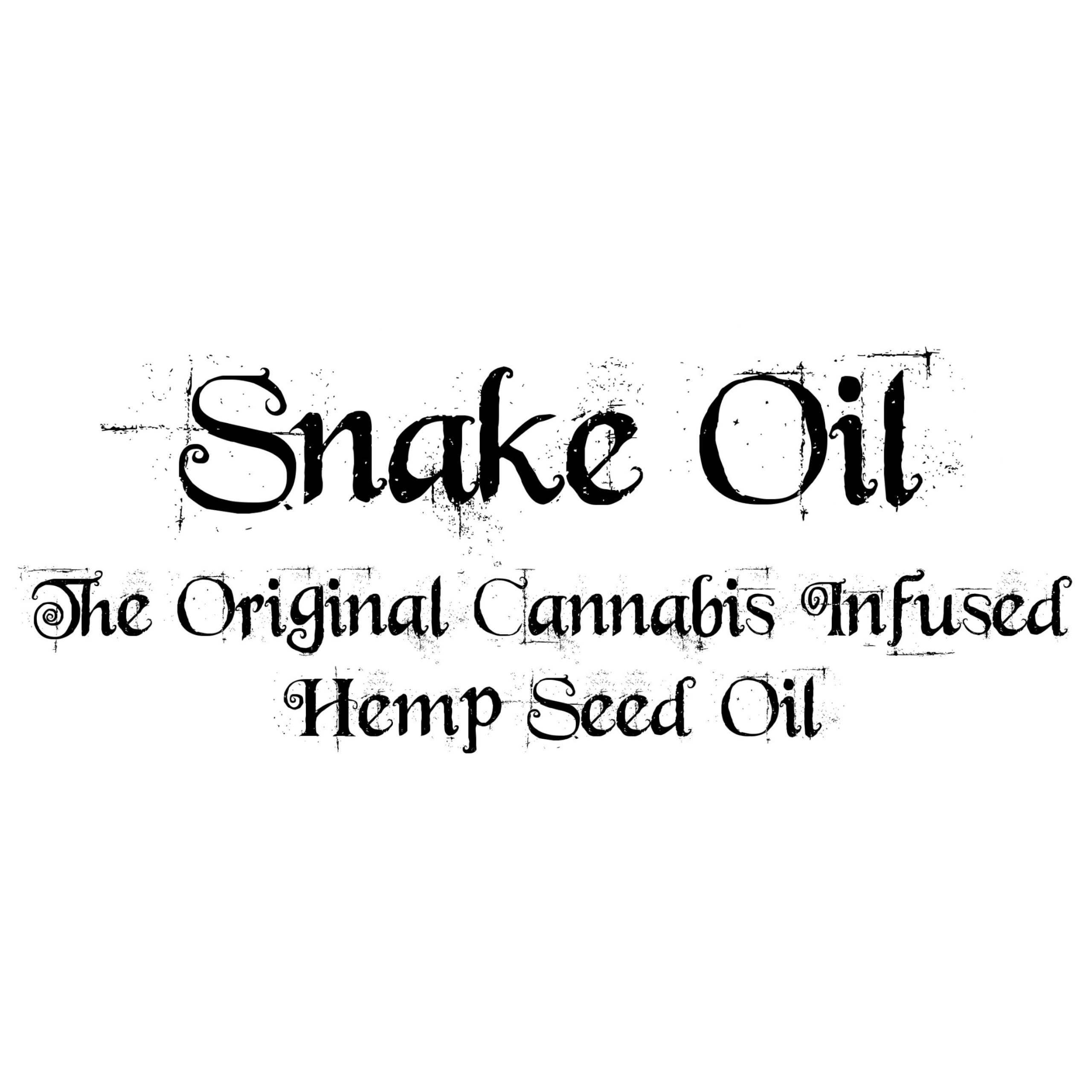 Snake Oil Salesman – Snake Oil
$10.00 – $285.00
Description
Product Details:
Snake Oil consists of a very high quality Hemp Seed Oil, and a very pure Amber Cannabis Honey Oil. There is approximately 5.5% THC in Snake Oil, coming from a Full Spectrum Cannabis Extract. Full article can be found here.

This is a multi-faceted medicine. When taken orally, this product has shown to relieve spasms, seizures, inflammation, anxiety, and nausea. Topically, it works amazingly well for things like Eczema, Psoriasis, Skin Sores, Cold Sores and Ear Aches. In addition it can be used as a massage oil for Aching Muscles, Sore Joints, or Headaches etc. Lastly when used Orally and topically,  Snake Oil may be effective for treating signs and symptoms associated with some cancer growths.
The experience will vary depending on dosage, as with any cannabis product; go slow.  Our recommendation is to start with 1 drop at a time under the tongue and let it absorb sublingually. The very first drop may cause euphoria. The effects may stabilize when used as a regimen orally. There is no limit to how much you can put on topically.

Therefore, this is the perfect medicine for any ailment!
Category: Elixirs
Cross/Genetics: N/A
Experience Described As: Experience Varies Per Dose. Go slow, start 1 drop at a time under the tongue and let it absorb sublingually.
Effective For: Orally: Spasms, Seizures, Inflammation, Anxiety, Nausea. Topically: Eczema, Psoriasis, Skin Sores, Ear Aches, Muscle Pain, Some Cancer Growths, Cold Sores
Related Products: Hugz Hemp Oil, 20mg THC Hybrid, Indica and Sativa caps.
What Others Are Saying
Only logged in customers who have purchased this product may leave a review. Log in now