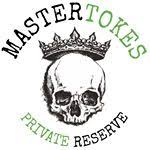 Sour Diesel Shatter (S)
$20.00
90% Sativa | 10% Indica



This is a medical marijuana strain formed into a beautiful extract. It's said to be perfect for treating conditions such as chronic fatigue, mild to moderate cases of depression, chronic pain, and muscle spasms. Therefore, it's great for treating chronic pain, migraines and insomnia. As always, this was extracted in the Mastertokes laboratory, dewaxed to 1 micron and vacuum purged for 120 hours with multiple flips.
Description
Cross/Genetics: Mexican sativa x Chemdog
---
Experience:  Expect an invigorating cerebral high that open up doors of creativity. It starts almost as soon as you exhale, slamming into your brain with an electrifying energy that instantly lifts your spirits and fills you with a sense of happy motivation.
---
Benefits:  This strain is commonly used amongst medical patients to relieve anxiety, depression, and chronic fatigue. Although sour diesel consists of some indicia, it's not the best strain for insomnia and other similar ailments because of the stimulating and lively head high that it delivers.
---
Features: This strain has one of the most pungent aromas of any strain, similar to Diesel Gas with a hint of lemon. You can expect a smooth toke with a slight lemon aftertaste.
---
Related Products: Grape Stomper (S)

Only 3 left in stock
What Others Are Saying
Only logged in customers who have purchased this product may leave a review. Log in now