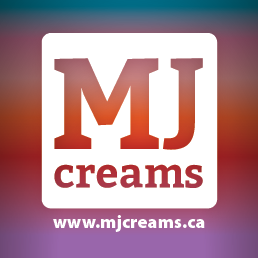 MJ (BABY) Cream
$22.00
Description
Product Details:
The "pure" or "baby" formulation contains no essential oils and is best for those who seek muscle and joint relief cause by pain and stiffness, but are sensitive to the essential oils used in our other creams. Therefore, it is very gentle and effective medicine to use topically.
**Previously sold as MJ Pure **
PURE MARIJUANA-INFUSED CREAM, WITH NO ADDED ESSENTIAL OILS. FOR THE MOST SENSITIVE SKIN. USED TO TREAT A WIDE VARIETY OF PAIN, SKIN AND MUSCLE CONDITIONS.
BABY Secret Tips: Can be used to replace any of the other formulations if needed. Good starter cream. That is to say, it is the best choice for use on babies and children. Best for adults with very sensitive skin. Best for daily use.
Category: Topical Cream
Cross/Genetics: Hash Infused
Experience Described As: Pain Relieving and Soothing
Effective For: Muscle and Joint Relief
Related Products: Hugz Hemp Oil, MJ Calm Cream
TO USE: Rub a small amount onto the affected area. For increased relief, re-apply after 15 minutes
Ingredients: Water, Sunflower Oil, Steric Acid, Shea Butter, Jojoba Seed Oil, Cannabis Hemp Seed Oil, Marijuana Resin, Carbomer, Sodium Hydroxide, Xanthan Gum, Tetrasodium EDTA, caprylyl glyocol, phenoxyethanol.
What Others Are Saying
Only logged in customers who have purchased this product may leave a review. Log in now