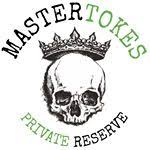 Gelato Shatter (H)
$20.00
 55% Indica | 45% Sativa



This is a medical marijuana strain formed into a beautiful extract. It's said to be perfect for treating conditions such as chronic fatigue, mild to moderate cases of depression, chronic pain, and muscle spasms. Therefore, it's great for treating chronic pain, migraines and insomnia. As always, this was extracted in the Mastertokes laboratory, dewaxed to 1 micron and vacuum purged for 120 hours with multiple flips.
Description
Cross/Genetics: Sunset Sherbert x Thin Mint Girl Scout Cookies
---
Experience: Infamous for its insanely delicious flavor and hugely powerful effects. The high is head heavy in nature and won't leave you sedated or couch-locked.
---
Benefits: Leaves you completely relaxed and calm with a sense of peace and well being. These powerful and surprisingly well balanced effects make Gelato the perfect choice for patients suffering from muscle spasms, chronic pain, inflammation, chronic fatigue, and headaches or migraines.
---
Features: The hazy and mellow properties of Gelato is an excellent choice for those seeking a sweet treat to enjoy with their morning coffee or evening dessert.
---
Related Products: El Chapo Shatter (I)
Only 4 left in stock
What Others Are Saying
Only logged in customers who have purchased this product may leave a review. Log in now